5 HOME DESIGN TIPS THAT YOU SHOULD REALLY THINK ABOUT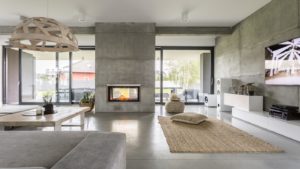 Does your home need a makeover? If you answered yes, then we present five home design tips that you should really think about.
Install a Natural Stone Countertop
Why natural stone and not a synthetic material? Let us count the reasons a natural stone countertop should be on your home design list.
Beautiful Aesthetic Appeal
From the rich tones presented by granite to the unique and visually stunning veins encircling a slab of marble, installing a natural stone countertop will enhance the visual appeal of your bathroom or your kitchen.
Long Lasting Durability
One of the appealing features of a synthetic countertop is the rugged durability delivered by the material. However, you can enjoy similar rugged durability by going with a natural stone countertop that resists the damage caused by scratches and hard impacts.
Décor Flexibility
Each slab of natural stone brings a unique appearance to the home design table. This means you have the flexibility to purchase natural stone slabs that blend in seamlessly with the design of any room. Customized natural stone slabs can be shaped to meet the configuration measurements of the kitchen or the bathroom.
Tremendous Value
Yes, natural stone slabs can run a bit higher …