5 HOME DESIGN TIPS THAT YOU SHOULD REALLY THINK ABOUT
5 HOME DESIGN TIPS THAT YOU SHOULD REALLY THINK ABOUT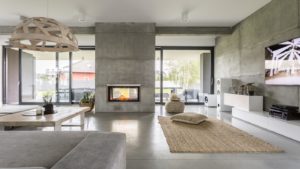 Does your home need a makeover? If you answered yes, then we present five home design tips that you should really think about.
Install a Natural Stone Countertop
Why natural stone and not a synthetic material? Let us count the reasons a natural stone countertop should be on your home design list.
Beautiful Aesthetic Appeal
From the rich tones presented by granite to the unique and visually stunning veins encircling a slab of marble, installing a natural stone countertop will enhance the visual appeal of your bathroom or your kitchen.
Long Lasting Durability
One of the appealing features of a synthetic countertop is the rugged durability delivered by the material. However, you can enjoy similar rugged durability by going with a natural stone countertop that resists the damage caused by scratches and hard impacts.
Décor Flexibility
Each slab of natural stone brings a unique appearance to the home design table. This means you have the flexibility to purchase natural stone slabs that blend in seamlessly with the design of any room. Customized natural stone slabs can be shaped to meet the configuration measurements of the kitchen or the bathroom.
Tremendous Value
Yes, natural stone slabs can run a bit higher in cost than the cost of synthetic stones such as engineered quartz. However, the value produced by adding a natural stone countertop far outweighs the cost of the countertop material. The average cost for a counter of marble ranges from $40 to $100, depending on the type of marble used to manufacture the slab. You can save money by opting for marble tiles, which typically cost between 30% and 50% less than marble slabs.
The key to getting the best price for marble slabs is to know when to shop. From late fall to early winter, the price of marble slabs has historically been at the lowest point. Remember that every marble slab company offers a different price for marble because of factors like overhead costs and production expenses.
Use Lighter, Softer Paint Colors
Designing your home does not require you to cash in a lucrative retirement fund. In fact, by painting one or more rooms using soft and light paint colors, you can transform a dull looking room into a vibrant area that bustles with energy. Light colored walls do a great job of making small rooms appear to be larger. Some of the lighter colors to consider include bright yellow and resonating pink.
Let There Be Light
A design tip that takes advantage of the sun involves installing a few windows to welcome sunlight into your home. Sunlight can change the appearance of a drab room into a cheery place for entertaining guests. You might just need to add one window to increase the flow of sunlight into your home. Even better, hang a few mirrors to create a dazzling reflection effect that sends sunlight all over a room.
Install Decorative Window Treatments
Now that you have installed at least one window to increase the amount of natural light let into a room, you should consider adding a decorative window treatment that will give you complete control over the sun's brilliant rays. Decorative plantation blinds come in a wide variety of design themes to ensure the window treatments match the décor of any room inside of your home.
As Easy as Wicker Baskets
Not every home design project requires you to break out the jackhammer and hammer away at the side of your home. Wicker baskets, which are designed and manufactured using a wide variety of materials, represent an elegant addition to the living room and the master bedroom. The lightweight home accessory also will not bust your home improvement budget.